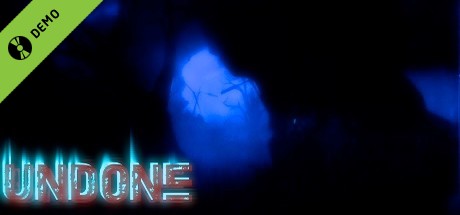 For people that like horror games perhaps this will peak your interest.
Now the name of this free demo game is called Undone: Project Nightmare.
Steam's description of the game is below and all rights for the information go to their original publishers:
Civilization has crumbled.
Its once magnificent accomplishments now only exist as skeletal vestiges of a former self. Massive aberrational topiaries obstruct the view of the heavens, blocking out the sun, casting the world into a vast, ominous abyss of shadows.
Mutated fauna roam the Earth looking for prey: to devour … and to assimilate. Adapted to an post-apocalyptic life style, they are a deadly threat to your survival. The horrid creatures you encounter here in this time and place are impervious to conventional methods of human defense. Innovation and Problem-Solving are the only tools available to you for tactical, strategic evasion of your hunters.
With no memory of who you once were, you will grapple with different moral choices throughout the game. You will also confront the decision of who you want to become.
Flickering visual memories of your past begin to appear to you, but they exist only as the non-linear fragments of a story that was once your life.
In addition to your amnesia, you have begun to suffer the effects of a strange illness which rapidly destroys your health.
While trying to uncover the memories of your own past as well as the horrid fate of humanity itself, your main desideratum must be to acquire medication, or an antidote, to save yourself.
Many events are randomized throughout gameplay. Even if you make the same choices that another has, you may likely experience different outcomes. You will feel constantly unaware of what to expect, always on-edge, often finding yourself in situations that you never expected … or wanted.
This story is not "open world", neither is it linear: there are many possible routes that will take you to different destinations. The moral choices you make will instigate the so-called "Butterfly Effect"; repercussions abound. Here, your decisions create your own destiny.
The paths you choose extend not only to the physical world, but also into the arena of the emotional and psychological. Falling into the depths of an excruciatingly lonely existence, you become morosely affected by your twisted and dark surroundings. How can you maintain resolve when there is no hope in sight?
Testimonial:
Our very own Psychogamer07/Booker Dewitt has played it and classified it as really horrifying.
Like what you hear? Have a steam? Want to play the game? Good, then 
Click Here
.
Last edited by Legionheart on Thu Jul 28, 2016 5:28 pm; edited 1 time in total
Legionheart


Site Administrator





Posts

: 158


Liveination

: 66


Join date

: 2016-06-10


Age

: 24


Location

: San Venganza

Who made this game?
And where is the download link?
Fire dog wrote:Who made this game?
And where is the download link?
It never specified and as for the link you have to have previously downloaded Steam, If you have Steam on your computer then you can play the game here: http://store.steampowered.com/app/379200/
Legionheart


Site Administrator





Posts

: 158


Liveination

: 66


Join date

: 2016-06-10


Age

: 24


Location

: San Venganza

Free for Demo as stated above.
Legionheart


Site Administrator





Posts

: 158


Liveination

: 66


Join date

: 2016-06-10


Age

: 24


Location

: San Venganza

Yea I noticed lol after I made the comment lol
---
Permissions in this forum:
You
cannot
reply to topics in this forum